The first month of moving to a new country can be scary and lonely. Honestly, it can get really lonely for some people. The pandemic didn't make that any better. This is when friends and family are needed the most. Lucky for me, I have awesome friends and family. Most of my friends and family called and check-in on me during my first week in Panama. At the same time the first month is the most exciting. I was proud I had the courage to make such a big change. It was time to explore and meet new people. Also I had 4 weeks to find an apartment and move. I also needed to find a teaching job. I did have some stress and panic moments in these 4 weeks not going to lie. However, everything always works out.
I took the first week not to think about finding a job or an apartment just to explore the city and meet new friends. Meeting friends as an adult can be a challenge. But for me I learned this skill when I was in Greensboro, NC. Now that I think about it, making friends here was much easier than in NC. Why you may ask, well when you find expat communities everyone is trying to make friends. We are all new to a new country that we don't know anyone.
Lucky for me, my first week in Panama Young expats in Panama had an event. I believe it was the first event in a long time because of Covid. Panama had a curfew of 10pm at the time. A lot of people showed up to that event. It was at a place called Selina's. Which is a hostel but they have a rooftop bar and restaurant with a beautiful view of the city. The rooftop also has a pool, a very nice place. Selina's is definitely the go to spot in Panama.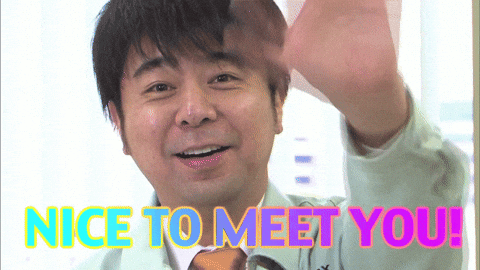 Making friends is important. These people kinda become your new family. I made most of my friends by attending events from the Young expats in Panama group. I made a few friends at the first event who were also new to the city. From that time on I would meet up with them probably at least once a week. Two of my new friends lived 10-15 mins walking distance so I met up with them often. I tried a lot of restaurants here. Food in Panama is not cheap. The cost is similar to US pricing for food. You can get meals for $4 most of those places are cafeteria style places. However, at a normal restaurant expect to pay $13-20 per meal.
City Livin'
My first week or two I would just walk around the city. Panama city is a really walkable city. I know a person who has walked from Costa del Este to Clayton. Those are pretty far apart but I think only 4 hours or so hours of walking. However, beware of the sidewalks for sudden holes, cracks, dog shit and trash. The reason I sprained my ankle my second week in Panama. #storyofmylife.
If you are used to a big city then these things may be nothing for you. For me though, this was an adjustment. This is my first time living in a city so the constant noise, traffic, crazy driving, many things being in walking distance was all new for me. I'm a suburban girl through and through.
I enjoy the convenience of a city though but I miss the sound of crickets. Having more trees around and mostly the silence. Sundays and holidays are the quietest times in the city. Those are my favorite. If I stay for a while in Panama I will definitely move to a quieter area of the city.
Taboga Island & Sum Eatin'
Back to my first two weeks in Panama I went to the beach that is nearby called Taboga Island. Current cost for non-residents $24. Always buy your ticket online and a few days in advance, especially on a weekend or holiday. Some people work on the island or stay at the few hotels there and many times there is no return slot available. SO BUY AHEAD OF TIME! Here is the link for Taboga Island. The check in area is right in front of the docking area. It's a 30 minute ferry ride to the island. It's not Panama's nicest beach but it's a good beach for a day trip just outside of the city. Unfortunately, when I went it started to rain but in Panama rain comes and goes. So it wasn't a big deal. I still enjoyed my dip into the ocean. It was like music to my body. It had been a year since I went to the beach so it was nice.
Also in those first few weeks I went to eat at El Caribe which is an Afro-Panamanian restaurant. I also went to eat at Michael's for breakfast. Michael's is one of the few places you can get American style breakfast food. I also got a massage from a lady that my Airbnb host recommended. I was really vacationing for the first time in my adult life. Before I never really had the time or money to really be on vacation. (The struggles of your 20s) I really enjoyed doing nothing some days and everything other days.
Welp! That ends my first few weeks in Panama. Bye see ya next time for me to tell you how I found an apartment and the struggles of job hunting in Panama during the times of covid.